The Death of a Civil Rights Activist Sandra Bland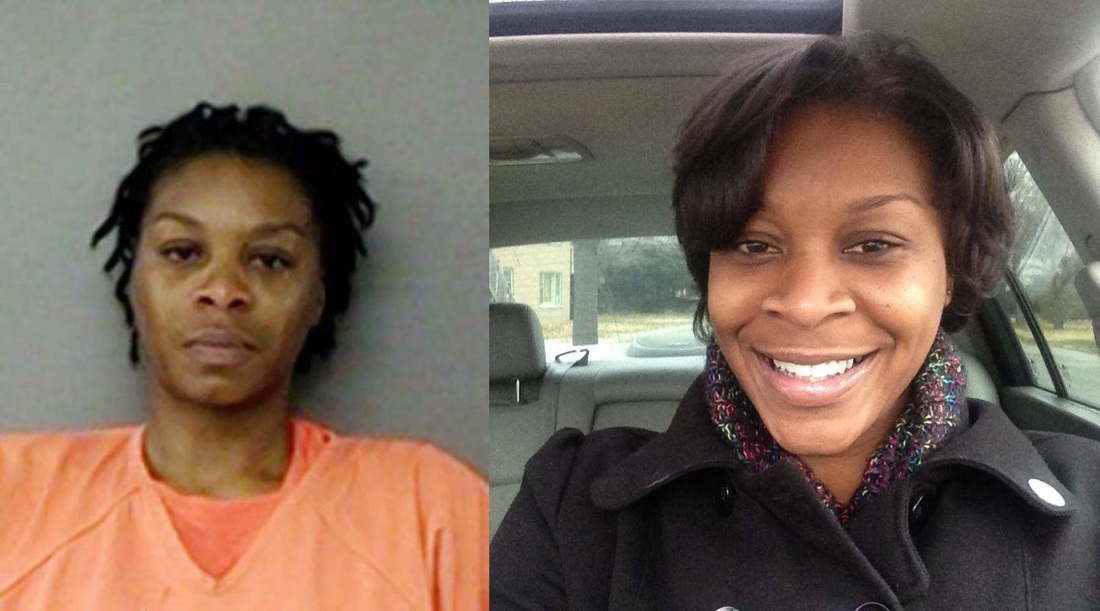 © Heavy.com, Sandra Bland's mugshot, left, and a photo from her Facebook page (Waller County Sheriff/Facebook)
The death of 28-year-old black woman Sandra Bland has caused considerable controversy across the nation. Bland was pulled over by a state trooper for failing to signal a lane change and arrested on July 10th. Three days later, she was found dead in her jail cell in Waller County, Texas. Police stated that Bland had hanged herself with a plastic trash bag.
Born in Naperville, Illinois, Bland attended Prairie View A&M University in Texas, where she had recently moved for a new job. Bland was known as a civil rights activist in Chicago as well as a critic of police brutality in the United States. She actively participated in the Black Lives Matter campaign, a movement that started after George Zimmerman was acquitted in July 2013 despite shooting death of African-American teen Trayvon Marin (Learn more about
#BlackLivesMatter
).
In response to the controversy over Bland's arrest and death, Police released dash cam footage, which
confirms accounts of a physical confrontation
between Bland and the trooper. The video shows that the trooper initially wrote a routine traffic violation warning for her and then asked her to put out her cigarette. As she refused, he ordered her to get out of her car. And when she refused again, he threatened her with a stun gun, shouting, "I will light you up."
Instead of appeasing the public's questions, the video includes a number of continuity issues which have initiated another set of disputes about
whether the video was edited
. Furthermore, the released footage featured continuous audio, but not video, of the arrest, which fails to reveal the entire interaction between Bland and the trooper.
Amid the ambiguity of the situation, Bland's family has asked for an independent autopsy to find out the true cause of her death. The case is currently being run by the Texas Rangers and is being supervised by the FBI. The results of the investigation are planned for release on July 28th.
Bland is the latest in a series of African-Americans who have died after encounters with law enforcement, which includes Michael Brown, Eric Garner, and Freddie Gray among others. These untimely deaths have ignited a national dialogue about the interaction between police and people of color.