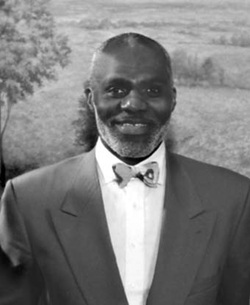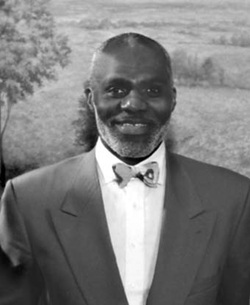 Defensive tackle Alan Page was commanding presence on the gridiron, and in his courtroom. He attended the University of Notre Dame where he helped the team win the national championship in 1966, when he was also named All-America. Following graduation he was a first round draft pick for the Minnesota Vikings. He played there from 1967 until 1978, during which the Vikings won four conference titles. He was also named NFL Defensive Player of the Year and the Most Valuable Player of the Year in 1971 by the Associated Press. In '78 he switched to the Chicago Bears, who he stayed with until retiring from the game in 1981. By the end of his time in the NFL he had earned All-Pro six times, was voted to nine consecutive Pro bowls, was eleven times All-Conference and nine times All-National Football Conference. Additionally he was the NFL Players Association player representative and a member of its executive committee.
During some of this time he had also been earning his law degree at the University of Minnesota Law School, which he graduated from in 1978. The following year he began practicing with a law firm in Minneapolis, who he stayed with through the end of his football career until 1984.
In 1985 he was appointed Special Assistant Attorney general and later Assistant Attorney General. A few years later he was elected to an open seat as an Associate Justice of the Minnesota Supreme Court, the first African-American to serve on that bench, and has been reelected twice since. He was also inducted into the Pro Football Hall of Fame in 1988. That same year he and his wife founded the Page Education Foundation to provide mentoring and financial assistance to minority students in return for commitments to volunteer their time with younger students.
While achieving these many feats, he also dabbled in television and radio commentating and was the first active NFL player to complete a marathon.
Photo courtesy of the Aetna Corporation