UCLA Arthur Ashe Legacy Project announces membership of its Mellon Foundation Advisory Board
Arthur Ashe Legacy Fund Advisory Board Member Biographies
Adrienne Umeh
Adrienne Umeh is the current assistant director of operations at the Vera List Center for Art and Politics in New York, NY, and the former executive director of the Arthur Ashe Learning Center (AALC). Created in 2008 by Jeanne Moutoussamy-Ashe, AALC was dedicated to promoting and preserving Arthur's legacy and values. An alumnus of Princeton University, Adrienne was chosen by Jeanne to direct the AALC for over nine years. During her term, Adrienne managed a wide scope of initiatives for AALC, including the Inspirational Tour, a touring exhibit sharing Arthur's life story using memorabilia, multimedia, and interactive digital components that received over 8,500 visitors. She also administered the AALC's collaboration with schools and after-school programs in six cities to provide a supplementary Black History Month curriculum. Additionally, she oversaw the former ArthurAshe.org – a website for all things Arthur Ashe – and the creation of AALC's annual booth at the US Open, which shared educational materials and raised funds for the Center. After accomplishing these goals, the AALC transitioned these and other programs to UCLA, where they became part of the Arthur Ashe Legacy Fund in 2018.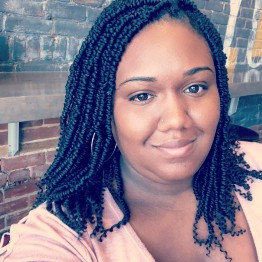 Amira Rose Davis 
Amira Rose Davis is an Assistant Professor of History and African American Studies at Pennsylvania State University. She specializes in 20th Century American History, emphasizing race, gender, sports, and politics. With a doctorate in history from John Hopkins University, Amira is the author of the forthcoming book, "Can't Eat a Medal": The Lives and Labors of Black Women Athletes in the Age of Jim Crow. Her work has appeared in the Journal of African American History and Radical History Review. And she's published an essay, "On the Courts of Druid Hill: Lucy Diggs Slowe and the Rise of Organized Black Tennis," in Daniel Nathan's Baltimore Sports History: Stories from Charm City (2016). With expertise in public history, research, and digital archives, Amira provides sports commentary for public venues such as NPR, ESPN, and BBC, and she co-hosts the Feminist Sports Podcast, "Burn it All Down." Additionally, Amira serves as an advisory member for the Sports and Democracy Exhibit at the National Archives and Records Administration in Washington D.C. (since 2018), and she has experience chronicling the history of another celebrated Black Bruin as an advisory board member for the Jackie Robinson Museum in New York City (since 2019).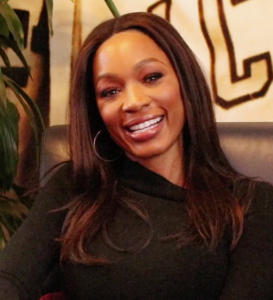 Cari Champion
Cari Champion is a broadcast journalist, reporter, and television personality whose gift for storytelling and inspiration has "helped feed [her] passion" to give a voice to the unheard. A graduate of UCLA, Cari wrote for the Daily Bruin and began her reporting career in 2002. Inspired by her coverage of Venus and Serena Williams, Cari became one of the first women to join the Tennis Channel's news department in 2009. During her three years at the Tennis Channel, she worked as a courtside reporter and anchored the channel's Court Report news segment. Joining ESPN in 2012, Cari hosted and anchored several sports talk and news shows, including First Take (2012-2015) and the network's flagship program, SportsCenter (2012-2020). Cari was also the host of "Rolling with the Champion." During the aptly-titled web series, she shared unfiltered conversations about music, life, culture, and basketball with the likes of NBA legends such as Lebron James and Kevin Durant, all-while driving. Together with Jemele Hill, Cari currently co-hosts Cari & Jemele (Won't) Stick to Sports on Vice TV, where they delve into the intersection of sports with social and political issues. Cari is also the co-host of NBC's sports competition show, the "Titan Games" alongside Dwayne "The Rock" Johnson and Alex Melendez.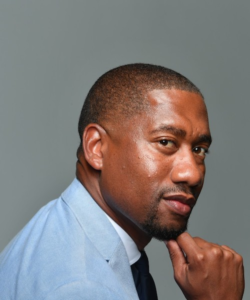 Damion Thomas
Damion Thomas is the museum curator of sports at the Smithsonian National Museum of African American History and Culture. Damion curates the museum's exhibition Sports: Leveling the Playing Field, which explores not only the contributions and activism of athletes, on and off the field, but also the critical social and political consequences of African-Americans' presence within sports. With a Ph.D. in United States history from UCLA, Damion was also an assistant professor at the University of Maryland—College Park and the University of Illinois—Urbana/Champaign. During this time, he taught several courses that focused on the intersection of sports with United States history, race relations, and Black masculinity. In addition to authoring Globetrotting: African American Athletes and Cold War Politics (2012), Damion has served on the Editorial Board for the Journal of Sports and Social Issues, been a reviewer for the Journal of Sports History since October 2003, and a member of the Board of Directors for the Caribbean Educational and Baseball Foundation since August 2016.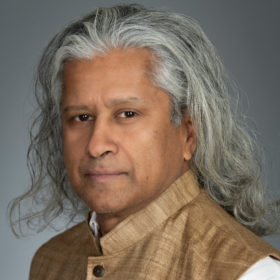 Guha Shankar
Guha Shankar is a Folklife Specialist at the American Folklife Center, Library of Congress, in Washington, D.C. His expertise includes ethnographic media production, archival media preservation, intangible cultural heritage and intellectual property for traditional communities, and cultural politics and performance in the Caribbean. With a doctorate in anthropology from the University of Texas – Austin, and experience as a media production specialist and documentary film producer for the Smithsonian Institution's Center for Folklife Programs, Guha has worked both in the United States and internationally, developing and conducting skills-based, documentary training programs in collaboration with local communities and cultural and educational institutions. At the Library of Congress, Guha is involved in various public outreach programs, including multi-media productions and documentation efforts. He serves as co-director of the Civil Rights History Project, a joint oral history collecting initiative with the Smithsonian National Museum of African American History and Culture. This initiative has resulted in nearly one hundred forty-five documentary interviews with over two hundred activists in the freedom struggle.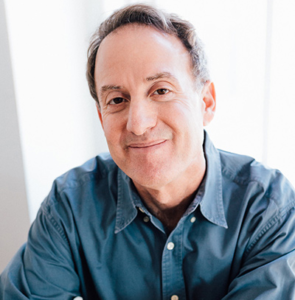 Joel Drucker
Joel Drucker writes about sports, popular culture, and business.  Most of all, he writes about tennis, a passion that began when Joel grew up in the shadow of UCLA during the tennis boom years of the '70s.  Joel's work has appeared in dozens of print and broadcast outlets, including HBO, CBS, Tennis Channel, The New York Times, Los Angeles, Racquet and Tennis.com.  Having graduated with high honors from UC Berkeley with a degree in history, Joel has written hundreds of pieces on the sport's legends, and in 2016 was named a historian-at-large for the International Tennis Hall of Fame.  In the broadcast realm, he has worked as story editor-researcher at dozens of Grand Slam events for Tennis Channel, as well as on several tennis-related documentaries on such subjects as Martina Navratilova and Rod Laver.  On two occasions, Joel's pieces have been cited in the annual anthology, Best American Sports Writing.  He is also the author of two books, Jimmy Connors Saved My Life and Don't Bet on It.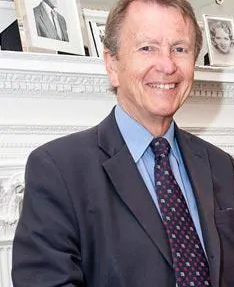 Richard Evans
Richard Evans is a prolific journalist and author, having covered tennis as a sports journalist since the 1960s and reported on more than 204 Grand Slams. During his time as a freelance journalist, Richard traveled with Arthur Ashe during a US State Department-sponsored goodwill tour of Kenya, Tanzania, Zambia, Nigeria, Uganda, and Ghana in 1970. He also traveled with Arthur during his first visit to South Africa in 1973, and prepared the statement Arthur delivered upon completing his trip. He is the author of twenty books, including Open Tennis: 1968-1988: The Players, the Politics, the Pressures, the Passions, and the Great Matches (1989), The Davis Cup: Celebrating 100 Years of International Tennis (1999), several biographies about notable professional players, the recently published book with Michael Kluger in January, Roosevelt and Churchill's Atlantic Charter: A Risky Meeting at Sea that Changed Democracy, and the forthcoming book The History of Tennis: Legendary Champions. Magical Moments (March 2021). Richard was the play-by-play commentator for BBC Radio at Wimbledon for twenty years and is now heard on the Tennis Channel at the French Open and AO Radio at the Australian Open.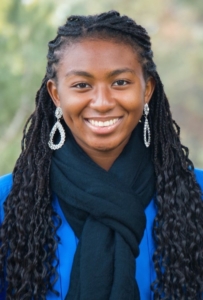 Chinyere Nwonye 
Chinyere Nwonye is an oral historian and researcher with the Arthur Ashe Oral History Project. Prior to joining the Oral History Project, Chinyere enrolled in UCLA's Fiat Lux Freshman Seminars: Arthur Ashe and the Second Half of the 20th Century, taught by Patricia Turner. Inspired by the guest speakers – several of whom became her future oral history interviewees –  and their memories of Arthur, she proposed an educational children's book about Arthur's life for the U.S. Open Ashe Booth as her culminating class project. Invited to share her experience in the course, Chinyere served as a student ambassador for UCLA's inaugural Spark Campaign for the Arthur Ashe Legacy Fund. Intending to raise $25,000 to establish the Legacy Fund at UCLA, the campaign surpassed its target by ultimately raising $31,000. Since graduating from UCLA in 2019, Chinyere has been a member of the Oral History Project, and in collaboration with Oral Historian Coordinator Yolanda Hester, has conducted over 40 oral history interviews, produced digital content for the Legacy Fund's website, and provided a feature interview about the project for UCLA's Bruin Blue magazine.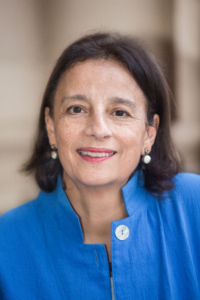 Patricia Turner
Patricia A. "Pat" Turner is a senior professor in World Arts and Cultures/Dance and African-American Studies at UCLA. Her research focuses on racial dynamics as they surface in folklore and popular culture. She has published four books and served as a consulting scholar on several documentaries, including Marlon Riggs' Emmy Award-winning Ethnic Notions. Pat held dual appointments as Vice Provost of Undergraduate Education and the Senior Dean of the UCLA College before stepping down in the summer of 2020. During her tenure as a senior campus administrator, Pat oversaw the development of the Arthur Ashe Legacy Fund, which funds both an undergraduate scholarship and several projects memorializing Arthur Ashe, including the oral history project. As such, Pat led the effort to successfully secure the Fund's first $150,000 grant from the Andrew W. Mellon Foundation last year.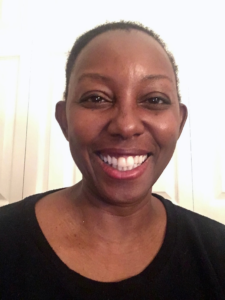 Yolanda Hester
Yolanda Hester is a public historian, writer, and researcher with an extensive background in oral history, content creation, and digital curation. Coupling her Master of Arts in African-American Studies from UCLA with her program management experience, Yolanda has worked as a senior writer and digital curator on several projects for the Center for Oral History Research (COHR) at UCLA. She conceived an oral history archive about long-term and multigenerational business ownership in the Los Angeles' African American community. Additionally, through her ongoing research on the Shindana Toy Factory – the first company to mass-produce dolls that authentically reflect Black people – Yolanda consulted and provided commentary for an episode of PBS/KCET's Lost L.A. series. Since June of 2019, Yolanda has served as the Oral Historian Coordinator of the Arthur Ashe Oral History Project. Through this role, she designed the project framework, completed the foundational research, secured the initial commitment of over 40 interviewees across the country, trained an additional oral historian, and currently conducts and manages the collection of interviews and archival materials. To date, the oral history has completed over 40 interviews, with a list that's grown to nearly 75 interviewees in total.