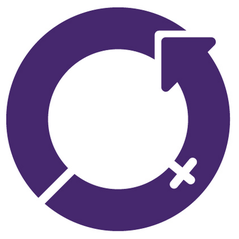 © www.internationalwomensday.com
​Today, March 8th, marks International Women's Day (IWD): a globally recognized day celebrating the social, economic, cultural, and political achievements of women and advocating for gender equality. Observed since the early 1900s, IWD is not sponsored by any particular NGO, government, charity, or media network. Rather, many organizations collectively select a theme that promotes a specific cause or agenda. These themes are promoted to varying degrees based upon region, and different aspects of the theme are emphasized in each campaign.
The theme for 2016 is one that has been the subject of discussion in the media for quite a while. Titled "Planet 50-50 by 2030: Step it Up for Gender Equality," the objective of the campaign is to ensure the development of gender equality
everywhere
, rather than in a few nations around the world. The year 2030 is in reference to the international community's deadline for the Sustainable Development Goals (SDGs), one of the goals of which is gender equality. 
IWD's objective for this year is not just in reference to basic,
legal
gender equality, but also access to opportunities and resources. Many make the argument that the absence of advancements in gender equality is due to a lack of resources available. However, as Emma Saloranta of the Girls' Globe emphasizes in the Huffington Post, "
the allocation of resources is a value statement
" –that even when there are resources available women are usually not the beneficiaries of political decisions, that women are not protected against sexual violence, that they are not always afforded an education or health care. 
There is no doubt that the "Planet 50-50 by 2030" incentive is going to have to overcome a few obstacles, such as basic misogyny, cultural norms, and pre-existing religious practices. That is precisely why this year's theme is so important—the international society needs to come together to promote substantial shifts in attitudes and values in order to make significant strides towards making complete gender equality the new social, economic and political norm. Hopefully, this goal can be achieved before 2030—because no future generation of girls and women should have to suffer from inequality.
Read more on the International Women's Day website. 
---