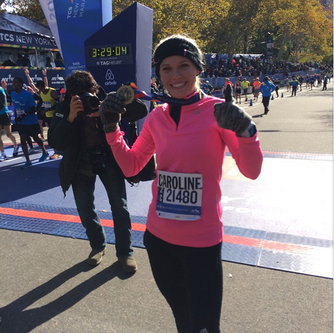 PC: via Instagram.com/serenawilliams
It is common knowledge that the fundamental appeal of sports is the competitive spirit. But Caroline Wonzniacki and Serena Williams show that sports can provide so much more than the corresponding discipline, strength and determination: it can provide a good friend.

This past weekend, Wozniacki completed the New York City Marathon, coming into the finish line just under her goal of three hours and thirty minutes. Much to the surprise of many, it wasn't her family or coach waiting to greet her at the finish line- it was Williams, who eagerly cheered her on and shared a snippet of the event with the public via Instagram.

In a game like tennis, which has the potential to be isolating, it is often difficult to find a friend with whom the Wozniacki is not strained by a win-loss record or lost chances. However, Williams and Wozniacki have shattered this long-held belief by playing together both on and off the court. Following the US Open final, in which Serena hastily defeated Caroline, the two celebrated their achievement together, enjoying a nice dinner in the city. Most recently, the duo attended a hockey game in New York and went to a Mariah Carey concert together in Singapore.

While sports provide many individual benefits, such as improved health and fitness, increased confidence and discipline and a sense of accomplishment, it also inculcates values of sportsmanship and teamwork for participants. Other athletes, whether at the professional or amateur level, are not only the competition, but also a support system. Embrace one another and who knows- you just might find a friend. 


---