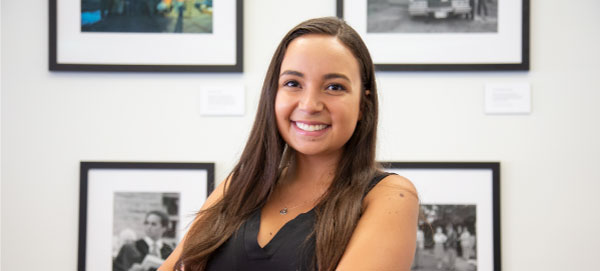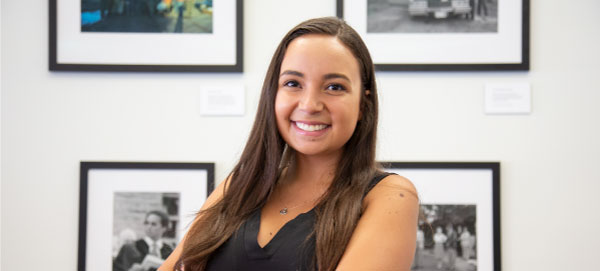 BY PATRICIA A. TURNER
Dean and Vice Provost, Undergraduate Education
I am pleased to share with you the inaugural recipient of the 2019-2020 Arthur Ashe Jr. Scholarship. After careful consideration, this year's scholarship will be awarded to Maripau Paz, a rising fourth-year student double majoring in Political Science and Global Studies. As a first-generation college student, Maripau is committed to inspiring others on campus and in her community.
During her time at UCLA, Maripau has found a passion for student retention and has worked in various leadership roles serving as a resource for other students in an effort to enhance the college undergraduate experience for her peers. She spent three years as the Head Administrative Clerk in the New Student Programs unit at UCLA's Academic Advancement Program (AAP), an academic community that supports its students by providing them comprehensive, integrated services, setting the highest standards for them, promoting academic, personal, and programmatic excellence, and building communities of shared learning and learners.
She spent three years as the Head Administrative Clerk at UCLA's Academic Advancement Program, a federally funded diversity-outreach program focused on social justice and aiding low-income students, students of color, first-generation students, and students with disabilities, with the goal of enrolling as many students as possible and connecting them to the resources they need to succeed.
Maripau has served as a New Student Advisor for the incoming Freshman and Transfer Student class for two consecutive years, providing academic counsel to more than 200 students and their families, garnering professional development skills and public speaking skills. She has also served as Professional Outreach Director in the Student Alumni Association, where she focused on the professional development of students to more adequately prepare them for the world post-graduation by hosting workshops on resume building, internship and interview tips, and even how to dress for the part. In her senior year, Maripau will serve on the Student Alumni Association's Board of Directors as Executive Director of the Professional Development Committee where she will oversee and manage several events.
Maripau's research interests focus on topics around immigration such as how public opinions regarding immigrant communities are formed in the United States, and has presented her study during UCLA's Undergraduate Research Week. She will also be writing an honors senior thesis further researching and expanding on this topic. Following graduation, she plans to pursue a joint Law and Master in Public Policy degree program and work on issues pertaining to human rights, refugees, and immigrant communities.
The UCLA Arthur Ashe Scholarship was established to award students who exemplify the attributes, values, commitment to service, and pioneering spirit of Arthur Ashe, and I hope you will find Maripau as fitting for this award as I do.