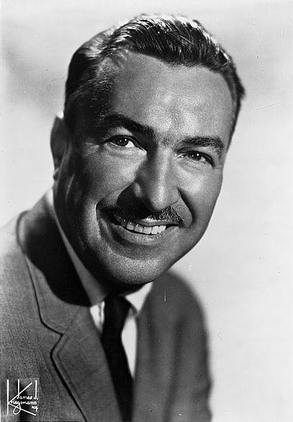 Our next subject is Adam Clayton Powell, Jr., a minister, activist and congressman from New York who would come to serve 12 terms in the House of Representatives. As one of the few African-American Congressman during the Civil Rights era, he served an important role as a correlative to the mass protest movement, fighting against discrimination and Jim Crow through legislation and actions from inside the government. 
Adam Clayton Powell, Jr. was born in New Haven, Connecticut on November 29, 1908 to Adam Clayton Powell, Sr. and Mattie Schaffer.  His father was a Baptist preacher and soon after his birth the family relocated to New York City when his father took over as pastor at the Abyssinian Baptist Church. Founded by African-Americans and Ethiopian seamen in 1809, it is the third oldest Baptist church in the United States. Under Powell, Sr.'s leadership the congregation grew in size and moved to Harlem, becoming a central institution to the neighborhood. By 1930, Powell, Sr. had 13,000 members and was a vital social and political, as well as religious, institution in New York. 
After graduating high school, Powell attended City College of New York, before transferring to Colgate University. Because he had very light skin, Powell chose to "pass" for a time during college, avoiding the racial strife directed at his darker peers. Passing is a term for the ability to be regarded as a member of a different identity group, which often at that time in America it referred to someone with light skin who allowed (or encouraged) them selves to be viewed as white. However, when the other black students found out they were very upset, especially since he had joined an all white fraternity. Graduating in 1930, he continued his education earning a masters degree in religious education from Columbia University. 
Finishing his studies, Powell went to work under his father at the Abyssinian Church as an assistant minister and business manager. He took advantage of this position to become an activist: organizing picket lines and boycotts as well as relief programs in response to the Great Depression. In particular, he focused on getting companies in various sectors to hire black workers. For the 1939 New York World's Fair he organized picketing outside the Fair's offices in the Empire State Building, which successfully increased the number of black employees form 200 to 732. Recognizing the importance of consumer spending, he also encouraged community members to shop and spend at places that hired black workers. Through these actions and more, he became a hero to his Harlem community, setting the groundwork for his political support later on. 
In 1937 Powell succeeded his father as pastor of the church. A few years later, he branched out into politics, running for and easily winning a seat on the New York City Council—becoming the first African-American council member. With the onset of World War II, he used his platform, which also included weekly columns in
The People's Voice
and lectures, to advocate for better racial policies in the armed services. 
In 1944 he ran for congress, staking his candidacy on civil rights issues. His campaign focused on fair employment practices and ending Jim Crow policies in the South, such as poll taxes and lynching. With the Abyssinian Church and the Tammany Hall political machine backing him, he won the seat after winning both the Democratic and Republican primaries and running unopposed in the general (he was elected as a Democrat). 
Powell arrived in Congress as one of two black representatives at the time, the other being William Dawson from Illinois (who had taken over Oscar Priest De Stanton's seat). During his first month he was rather reserved, but soon after he opened up, displaying his flair and knack for attracting attention. He was no stranger to confrontation, often clashing with members of his own party from the Southern states. He introduced legislation to outlaw lynching and the poll tax, as well as anti-discrimination legislation for housing, the armed forces, employment and transportation. He worked closely with the National Association for the Advancement of Colored People on devising strategies to address civil rights issues. One of those was known was adding "Powell Amendments" to almost every bill, which denied federal funds for any jurisdiction that maintained segregation. During a 1955 Education and Labor Committee meeting, West Virginia Democrat Cleveland Bailey became so infuriated with the constant inclusion of Powell Amendments that he punched Powell in the jaw. 
Powell also used informal strategies to fight discrimination, such as bringing black guests to dine with him and ordering his staff to eat in the House restaurant, which was officially "whites only." He also was successful in desegregating the press galleries. When avowed segregationist John Rankin from Mississippi let it be known that he avoided sitting near the black members, Powell went out of his way to sit close to him whenever possible, commenting that, "the only people with whom [Rankin] is qualified to sit are Hitler and Mussolini." Once Powell followed Rankin moving from seat to seat with him five times. After Rankin made an anti-Semitic statement against journalist Walter Winchell, Powell stood up for him saying, "Last week democracy was shamed by the uncalled for and unfounded condemnation of one of America's great minorities. I am not a member of that great minority, but I will always oppose anyone who tries to besmirch any group because of race, creed or color. Let us give leadership to this nation in terms of racial and religious tolerance and stop petty bickering in this body."
 
Powell was also interested in the plight of the poor internationally, particularly Africans and Asians. He urged President Dwight D. Eisenhower to take an anti-colonialist stance and give more attention to the Third World. As a way to offset Soviet influence in the Cold War, he encouraged the State Department to promote American pop culture abroad—especially jazz—which proved very popular and successful. He also gave speeches commemorating the independence of new nations on the House floor.
 
Powell displayed a fervent independence, supporting Republican President Eisenhower reelection over the Democratic candidate Adlai Stevenson. He was dissatisfied with the Democratic platform regarding civil rights and the selection of Alabama Senator John Sparkman, a supporter of segregation, as Stevenson's running mate. As a result, he did not receive certain chairmanships that year in committees.
 
In 1961 Powell rose to become chairman of the Committee on Education and Labor. From this powerful position, he took important steps toward his civil rights and economic goals. Under his leadership, the committee approved more than 50 federal programs such as increasing and expanding the minimum wage, education and assistance for the deaf, school lunches, vocational training, addressing Medicaid, student loans and support for schools and libraries. His work was in partnership with the presidential administrations of John F. Kennedy and Lyndon B. Johnson and their respective "New Frontier" and "Great Society" programs. Powell also succeeded in finally passing anti-lynching legislation—a goal that had proved elusive to a number of other African-American politicians for decades.
 
However, Powell's career was also plagued by a multitude of other issues. In 1958 a grand jury indicted him for income tax evasion, the trial for which resulted in a hung jury. He also took many trips abroad on the taxpayer dime and missed many sessions as a result. There were also issues with the payroll in his office and the budget in his committee. Additionally, he refused to pay a fine imposed in the judgment from a 1963 slander suit. As a result, he had to stop spending as much time in his district to avoid arrest for civil contempt.
 
For a time he successfully deflected these criticisms, however in 1967 these concerns
began to add up and the House Democratic Caucus stripped him of his chairmanship. They also asked the Judiciary Committee to conduct an investigation. The committee recommended that Powell be censured, fined and deprived seniority; however, the House took it further and instead voted to exclude him. In the special election to fill his seat, his Harlem constituents reaffirmed their support for him, giving him 86% of the vote.
 
At the same time, he had filed a suit against his exclusion, which was ruled upon in Powell vs. McCormack by the Supreme Court in 1969. They stated that the House members had acted unconstitutionally, effectively returning him to his seat. However, the victory was short lived as in 1970 Charles Rangel emerged as a challenger in the Democratic Party. Rangel attacked Powell by noting his absenteeism, which, along with the district being redrawn and voters becoming fatigued with Powell's antics, led to his defeat by 200 votes.
 
Powell fought the decision but the recount reiterated the results. He had also been diagnosed with cancer and his condition declined significantly after the loss. He retired from the Abyssinian Baptist Church and spent much of his remaining time in The Bahamas. He died on April 4, 1972 in Miami.
 
Ultimately, Powell emerges as a complex figure. On the one hand, he displayed questionable behavior with regard to finances and leveraging his power, which is especially troubling considering he was a minister. However, it is undeniable that he was also a sincere activist who made significant strides in advancing the progressive causes of his time, particularly civil rights. Despite his improprieties, he practiced what he preached when he said that, "If you believe in a cause, you must be willing to put yourself on the line for that cause."
---