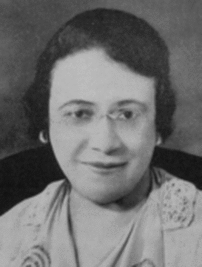 Today marks the anniversary of when Violette Neatley Anderson became the first African-American female attorney admitted to practice in front of the US Supreme Court
on January 29, 1926
.
Violette Neatley was born on July 16, 1882 in England to a German mother and a West Indian father. Soon after she was born they relocated to Chicago. After graduating high school in 1899, she remained in the city to continue her education at the Chicago Athenaeum and Chicago Seminar for the Sciences. Neatley married Dr. Daniel Anderson in 1906–her second marriage–and took his last name. Neatley Anderson began her career as a courtroom reporter, a position she held for fifteen years before deciding to enroll in the Chicago Law School (now the University of Chicago School of Law).
 
In 1920, after passing the bar exam and receiving her license in Illinois, she became the first woman of any color to establish a private practice in the state. Two years later, Neatley Anderson successfully defended a woman accused of killing her husband – for this success, she was appointed the assistant prosecutor in Chicago, another significant accomplishment as she was both the first African American and woman appointed to the post. She was admitted to the Supreme Court Bar in 1926, allowing her to practice before the nation's highest court.
 
Aside from her numerous professional accomplishments, Neatley Anderson also maintained membership with a variety of organizations such as Federal Colored Women's Clubs, the League of Women Voters and the Friendly Big Sisters League of Chicago, to name a few. With the Friendly Big Sisters, she was very involved in the group's work purchasing a large house that became the "Home," serving as a shelter for black women and children. She was also a prominent member of the Zeta Phi Beta sorority, for which she served as the eighth Grand Basileus.
Some her most important work was lobbying her Illinois congressmen in support of the Bankhead-Jones Farm Tenant Act, a central provision of which was having the Farm Security Administration provide low-interest loans to poor tenant farmers or sharecroppers so that they could become farm owners. She also encouraged her Zeta sisters in other states to lobby their representatives as well. The Act was signed into law by President Franklin D. Roosevelt in 1937.
Violette Neatley Anderson was truly a trailblazer for both African-Americans and women in the United States and her actions serve as a source of inspiration for future generations. 
---