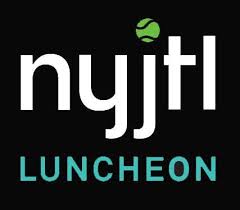 Yesterday, New York Junior Tennis and Learning hosted its 29
th
Annual Leadership Awards Luncheon, honoring Doug Conant, Todd Martin, Alyssa Gordon, and Lonnie McKinstry. Both Gordon and McKinstry are NYJTL participants and were given the NYJTL Achievement Awards and Irwin Askenase Sportsmanship Award, respectively. With heartfelt thanks, the youth acknowledged the positive influence NYJTL has on their lives. McKinstry even mentioned his aspirations of becoming valedictorian at a top tier college, such as Stanford or Columbia, and a professional tennis player.

Leadership Awards were presented to Conant and Martin. Todd Martin is a former World Top 10 professional tennis player and CEO of the International Tennis Hall of Fame and Museum. He recognized his own experience with youth tennis programming and how it helped him achieve his goals. Doug Conant is Chairman of Avon Projects, Founder and CEO of ConantLeadership, and a board member of the Arthur Ashe Learning Center. He provided words of advice, reflecting on 13 life and leadership lessons he learned through tennis.

---
The NYJTL also made a compelling push for the final $1.6 million necessary to complete the $26.5 million campaign for the Cary Leeds Center for Tennis and Learning, asking for commitments during the luncheon via live text messaging. This state of the art facility, which is currently under construction, will become the NYJTL's flagship location, situated within walking distance of over 30,000 children in Crotona Park, the Bronx. NYJTL succeeded in receiving over $1.25 million in commitments during the event.

Congratulations to the Honorees for their achievements and to the NYJTL for a successful event.





For more information the NYJTL, please see their website at http://www.nyjtl.org/