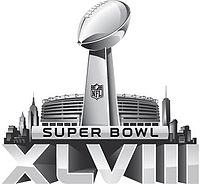 At age 25, this was not only Russell Wilson's second year with the Seattle Seahawks but also his second year playing pro football with the NFL. In the media blitz leading up to the Super Bowl and the Seahawks' win thereafter, many have commented on Russell Wilson's impressive career statistics. He is one of few black starting quarterbacks in the NFL, only the fifth black quarterback in history to start in a Super Bowl game, and the second black quarterback to date to win the championship (the first was Doug Williams in 1988).

However, few have noted Wilson's accomplishments off the field. He obtained a B.A. in Broadcast/Communications in just three years from North Carolina State University, and a Master's Degree in Educational Leadership and Policy Analysis from the University of Wisconsin in 2011. His academic accomplishments are particularly impressive if one considers the following: the national average graduation rate for Big College football programs (such as NCSU) is just 55 percent of players, compared a to 68-percent graduation rate for male students overall at the same universities. According to Gregg Easterbrook of The Atlantic, less than 3% of big college football players continue to play in the starting lineup as pros.

Russell acknowledges his father's substantial influence in his decision to prioritize higher education over professional sports. Harrison Wilson III attended Dartmouth College. He was a two-season athlete: a wide receiver in football, and an infielder in baseball. He excelled academically and helped start the first black fraternity at Dartmouth. Harrison completed his undergraduate degree in 1977 and continued on to earn his law degree from the University of Virginia Law School. In 1980 Harrison attempted to pursue a career in professional football with the San Diego Chargers but was cut in the final round.

Following in his father's footsteps, Russell maintained his academics as a priority. In 2007, upon graduating from high school, he was offered a $1 million contract with the Baltimore Orioles. Taking advice from his ailing father who was suffering from adult onset diabetes, he decided to forego the contract and pursue a college degree while he played both baseball and football. Harrison Wilson passed away in June 2010, shortly after Russell was drafted by the Colorado Rockies. Between 2010 and 2011 he juggled minor league baseball in the spring and college football in the fall, and maintained a cumulative 4.0 GPA. In 2011 he fulfilled his father's dream in many ways when Diverse: Issues In Higher Education named him the Arthur Ashe Jr. Male Sports Scholar of the Year for exemplifying high achievement in scholarship, athleticism and community service. In January of 2012 Wilson finished his college football career at the University of Wisconsin and was drafted by the Seattle Seahawks in the 3rd round of the 2012 NFL draft (75th pick overall).

Despite not being a top pick for his position, being called too short with a height of 5'11" and, later, too young to compete against the Denver Broncos and seasoned quarterback Peyton Manning in the Super Bowl, he demonstrated his top caliber potential with his determination and commitment to the team, proving himself as a leader. "My height does not define my skillset," he said in an interview with CBS This Morning on Monday, February 3, following the Seahawks' win at the Superbowl. "I think to be a great quarterback, you have to have a great leadership, great attention to detail, and a relentless competitive nature," Wilson added. "And that's what I try to bring to the table and I have a long way to go. I'm still learning and I'm still on a constant quest for knowledge," a statement demonstrative of the maturity and humility that are trademarks of a true champion. His father and Arthur Ashe Jr, the Male Scholar of the Year namesake, would have been proud. 

---